Together we will reach breakthroughs using
mindful practices, develop communication skills
& acquire flexible thinking tools
Don't forget to use the special introductory offer $70 OFF with Coupon Code EB70
Watch this video to learn more about the course
Everything you need to know to get started on your journey
In your beginners quest you witnessed the power of your natural born creative forces; you cultivated an attitude of boldness; and gained problem-solving tools.
And now? What is it all about?
I invite you to continue your inspirational quest and take your creativity to the next level. Learn how to:
Reach creative breakthroughs
&
Boost your communication skills 
Tell me more!
EMOTIONS and MINDFULNESS are two major FORCES which drive creative processes, and help building communication channels. The problem is that our fast-paced technological world drains these forces; and this is happening on a personal level as well as on an organizational one.
This is where this course comes in:
To teach you how to use mindful practices as creative enhancers.
To guide you how to develop effective communication.
To find original ways for you to collaborate with others & bring forth creative ideas.

Come develop your mind flexibility &
boost your sense of belonging!

Get this course if you:
Seek to re-frame challenging moments into creative breakthroughs.
Want to adapt easier to changes.
Wish to thrive in your work environment and find opportunities when difficulties arise.
Desire to boost your communication skills.
Wish to learn how to develop a problem-solving climate within yourself.
Want to build creative communication channels.

And if:
You feel detached from your emotions.
Your life pace is too fast.
You want to feel stronger sense of belonging.
Need a high dose of inspiration.

Wish to rediscover a

joyful & open-minded approach to life and work.


Seek to

boost your

problem solving

skills.



During the course your sense of belonging will improve!

At the end of this course you will become a problem-solver, you will better connect with
YOURSELF and with OTHERS!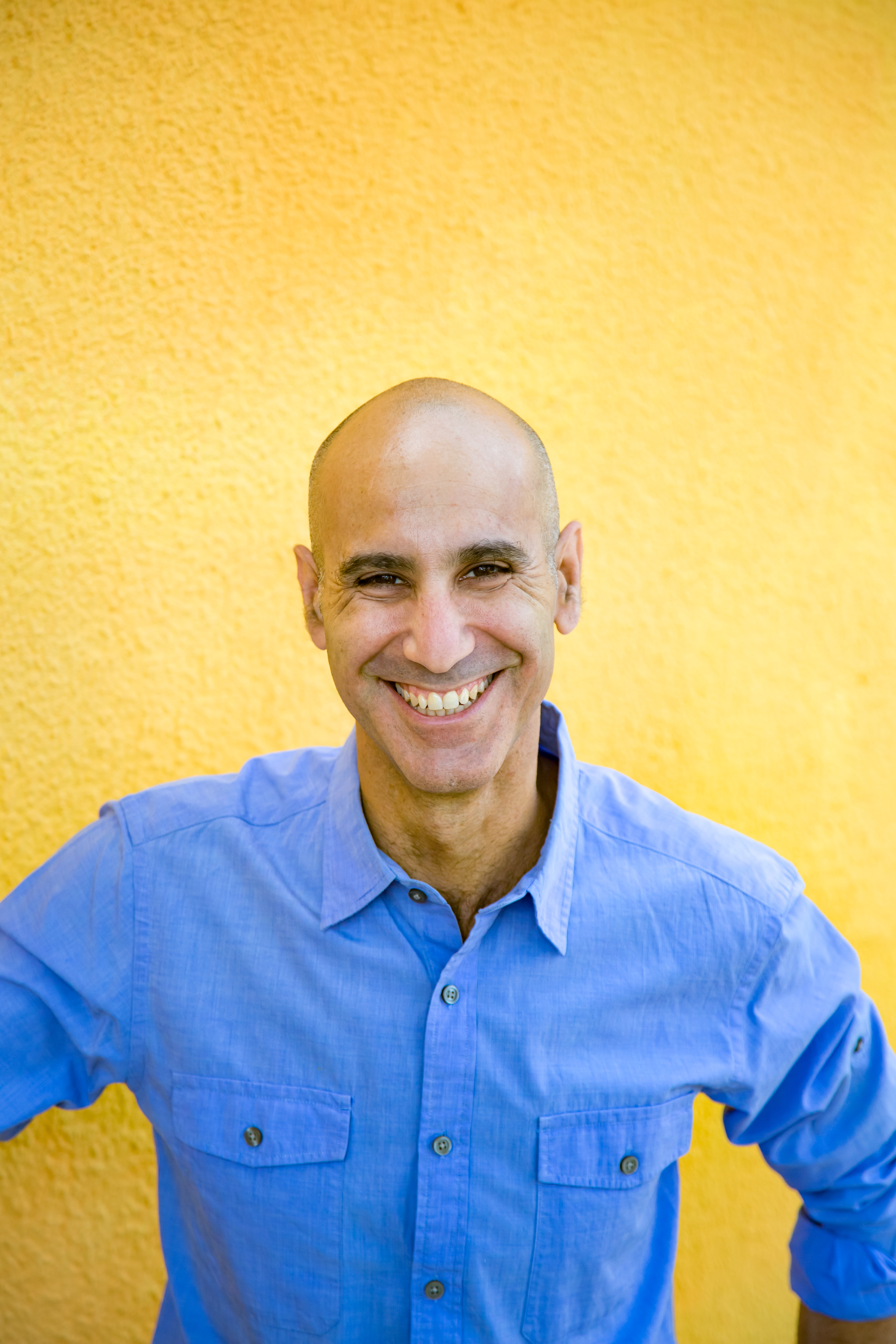 Hi my name is Roee Elisha
I'm a geographer, photographer, storyteller, life coach, and an inspirational speaker.
I live and breathe the world of creativity. It has become my second nature. 
In the past 6 years I have helped hundreds of individuals, from kindergarten teachers to cyber experts and businessmen to become problem solvers, flexible thinkers and creative team players.
I invite you to join them!

Roee Elisha is one of those guys who is meant to connect: between fields, topics and people.
The inspirational talk Roee gave to the National Geographic team was fascinating, original and thought provoking. The result was a fun and surprising meet-up. I warmly recommend Roee's talks.
Idit Elnatan,
Editor in Chief,
National Geographic Magazine Israel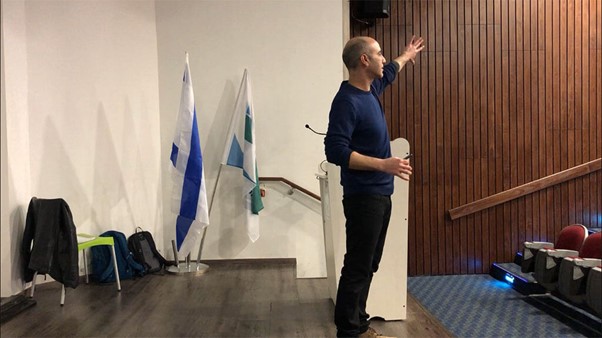 Push through creative blocks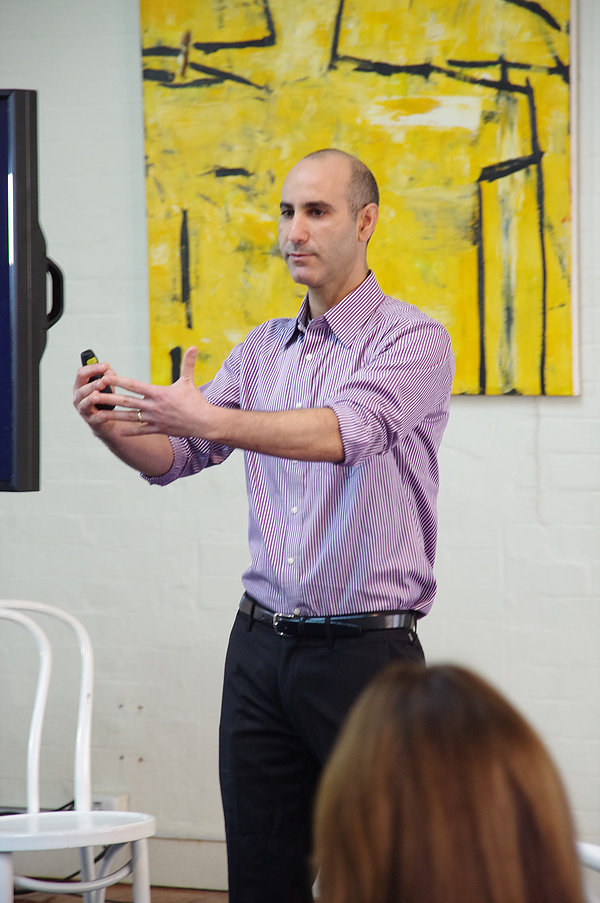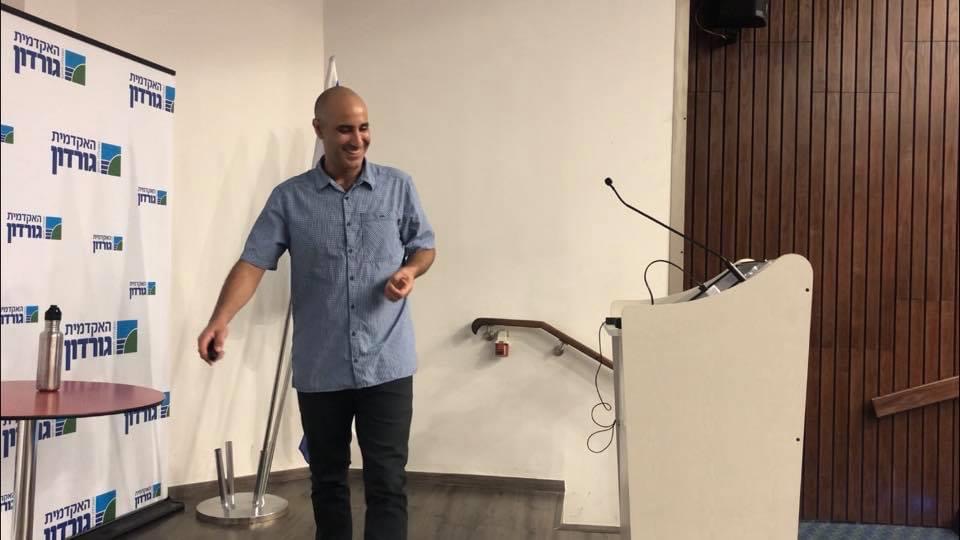 Become more confident to innovate
"His tips were focusing on how to drive innovation"
Roee has unlimited passion for his work. The CISO Cyber Expert Club members were amazed by his techniques and knowledge which considered as very practical and easy to implement. His tips were focusing on how to drive innovation within the lifetime of a project and create the best team work. Highly recommended!!!
Amit Bar-On
Managing Director, Head of Cloud and Cyber Services, EY Israel

Roee is a bright man with a very sharp mind. He is good at explaining complex issues in ways that anyone can understand
Michael Cohen
Bennington College
Manchester Center, Vermont, USA

His multidisciplinary approach together with the science behind creative thinking was enlightening
Guy Givoni
VP Asia-Pacific, AlgoSec Australia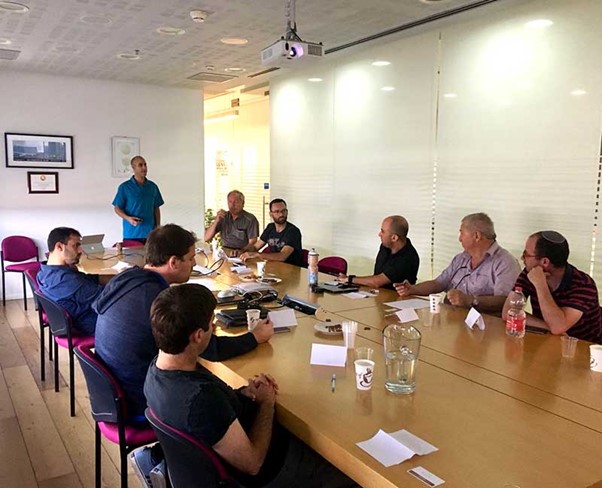 Develop a problem-solving climate within yourself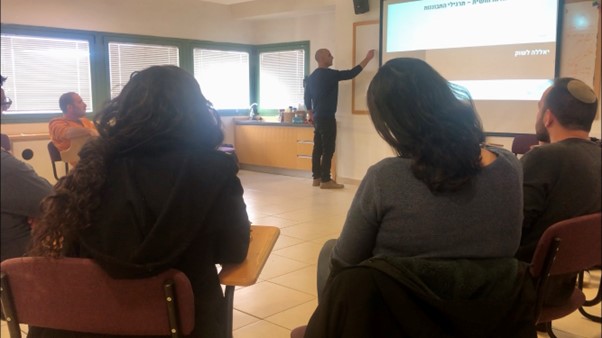 Find opportunities when difficulties arise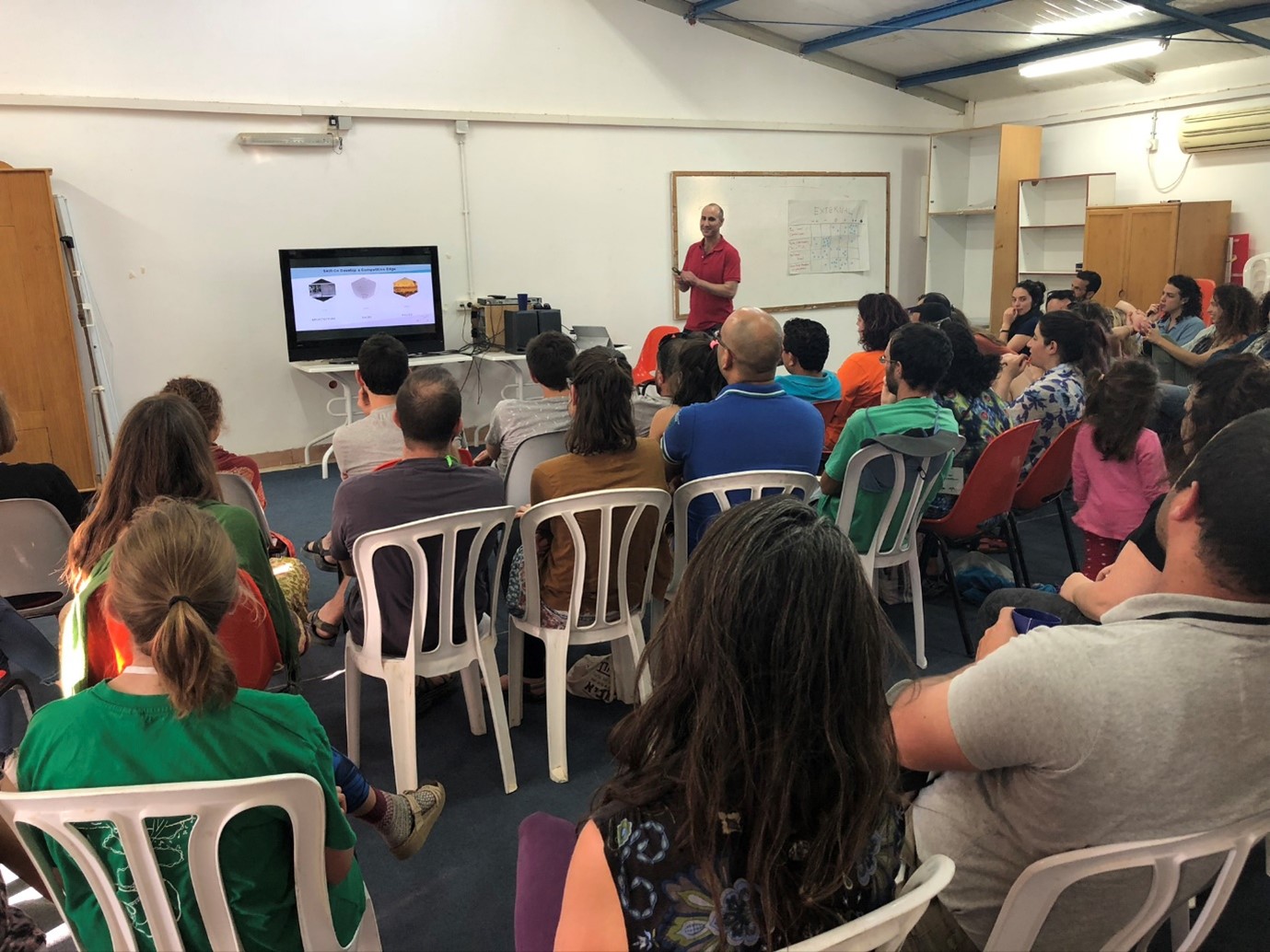 Learn to reframe challenging moments
At the end of the course you will feel stronger sense of belonging, and enjoy a more observational state of mind
Learn how to create a problem-solving climate
The modern world's #1 challenge is figuring out how to thrive in a constantly changing market.
What successful people understand is that the challenge is met when you use creativity to navigate your way to the top.

That's why this course is for you!

I am a storyteller, which means that you will be hearing lots of

stories

with creative insights and practical morals.

I am a photographer, which means that if you are a visual learner, you will enjoy a good number of

compelling images

that will spark your imagination. 

I am an inspirational speaker, which means that you will enjoy the benefits of

Ted- like talks

on your personal screen. 

I am a multidisciplinary geographer, which means you will be exposed to

out-of-the-box practices

and thinking styles from different fields and times.



It was a great provocation for us to think beyond creativity as personal expression and allowed us to make connections with ideas about creativity as a thinking and feeling process
Shana Upiter,
ELC Coordinator Mount Scopus Memorial College
Melbourne Australia


Since working with Roee my work and personal goals have all started to take shape
After being stuck in a rut ( creatively and personally) for a few years Roee's training and advice made me take a step back and look at things from a different perspective. Not only did my creativity come back , but I also found a new sense of self confidence. Since working with Roee my work and personal goals have all started to take shape.
Simon Pierson
Marketing Strategist, Israel

Roee demonstrated a searing, far-reaching intelligence and a through approach
Anne Fishman,
Principle edu Integrated Marketing,
Boston, New York.


More about me

Early in my career, I worked with the Israeli army to develop a novel night-time taskforce with the military's K9 dogs unit.
​I gained 15 years of international experience in Environmental Management, working across a vast range of industries in the private, non-for profit and the public sectors. 
Among my clients are the European Commission, National Geographic Magazine Israel, Israel-Australia Chamber of Commerce, USAID, the Israeli government, General Assembly, Algosec, Tel-Aviv University, and others.
I have also been responsible for initiating the Australia Israel Enviro-Tech Hub with the Australian Government.
​​​​​I hold an M.A. in Environmental Studies and a B.A. in Geography and Human Environment, from two of the leading universities in Israel.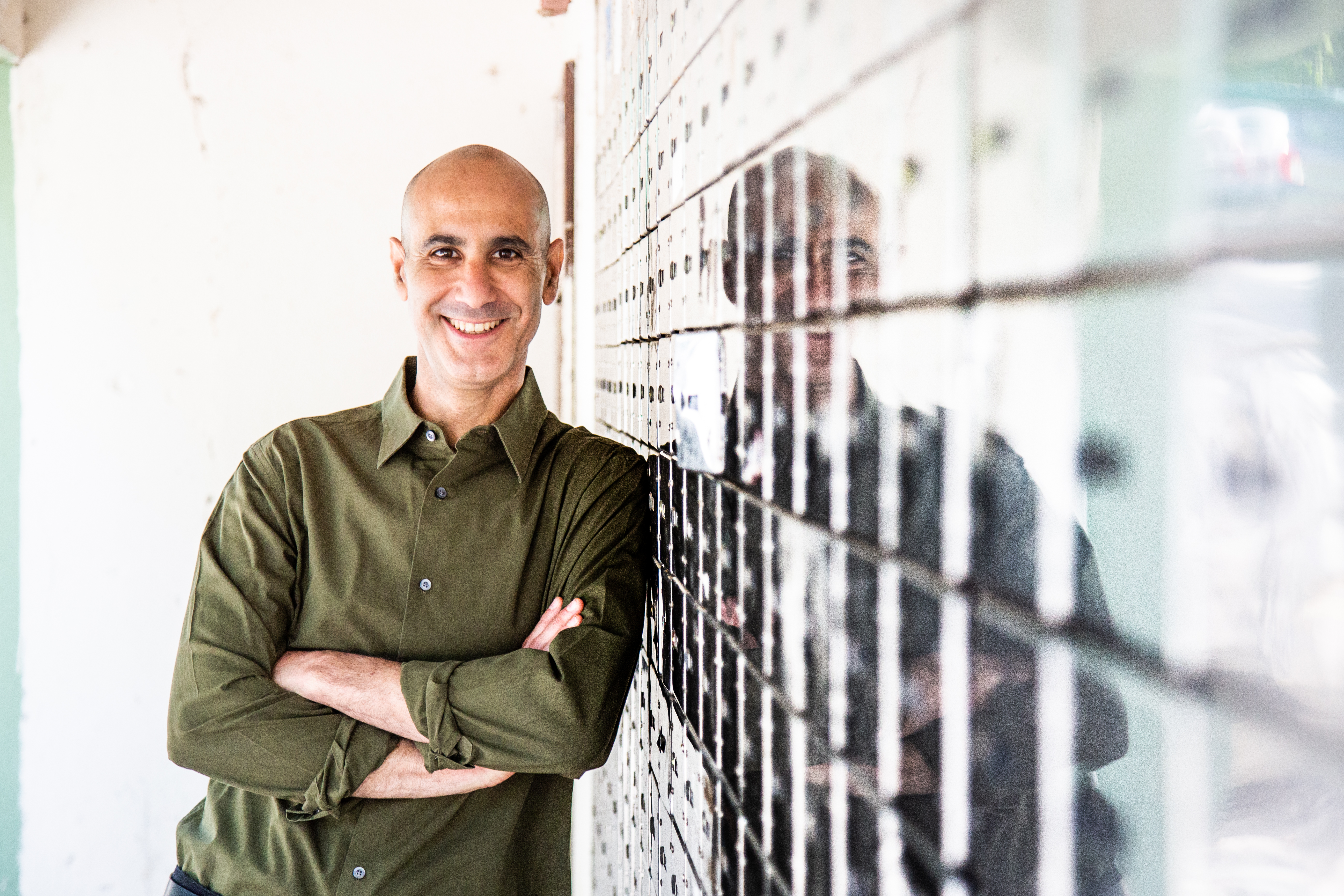 COURSE CONTENT DISCLOSURE
The advanced course includes four weeks which are given as a free bonus in the beginners course. No refund nor discount will be given for these four weeks, whether you purchase either courses directly or in a bundle. Likewise, some courses from the FOCUS series are embedded in the advanced course. No refund nor discount will be given for these in case purchased separately from the advanced course, before or after.